New World's map is massive and there are several key locations to visit throughout your travels. As you traverse Aeternum, you'll encounter random quests, dungeons, monsters and more. Luckily for you, there are two interactive maps you can use that will show you the locations of points of interest, chests, NPCs and more. Whether you're new to MMOs or are a veteran of the genre, you'd be a fool to turn away from such detailed maps.
Read More about New World Gold/New World Coins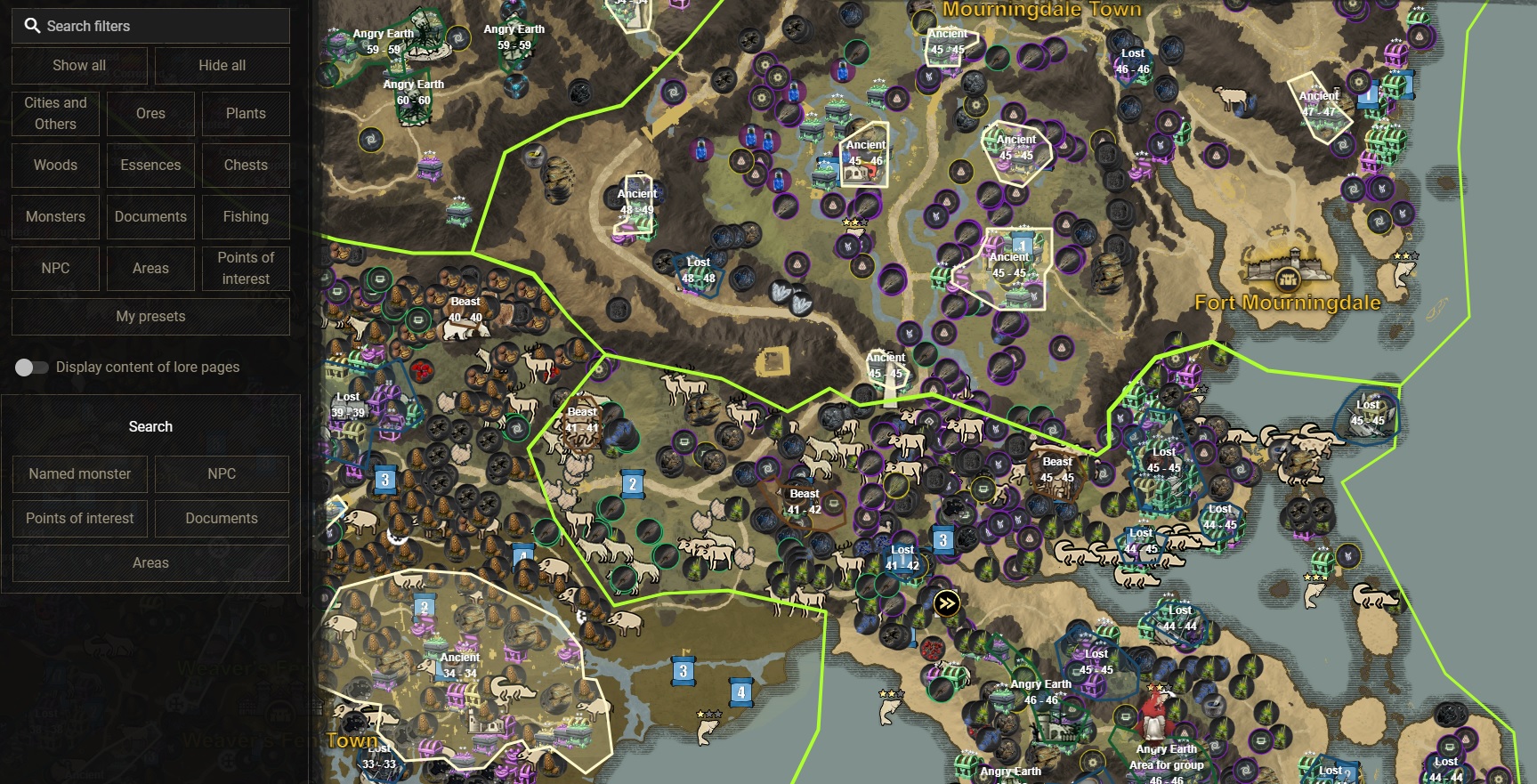 This map shows the location of many resources from wolves, plants, ores and fishing locations. You'll also be able to find NPCs and Monsters with this map, but it's obviously very heavy with spoilers and leaves little as a surprise.
Its creator is happy to take on your suggestions and updates so if you want to engage with the New World community and watch an interactive map evolve in real-time, then you need to check it out asap.